Stranica
1
/
1
. •
Share
•

slučajno sam pročitala članak u kojem se pojašnjava tumačenje linija dlanova.
inače nisam praznovjerna i ne posjećujem babavange iako sam dvaput imala doticaj sa čudacima koji su me smrzli svojim "znanjem".
u ovom članku zanimljivost mi je da je Aristotel Aleksandra Velikog upoznao tim umijećem.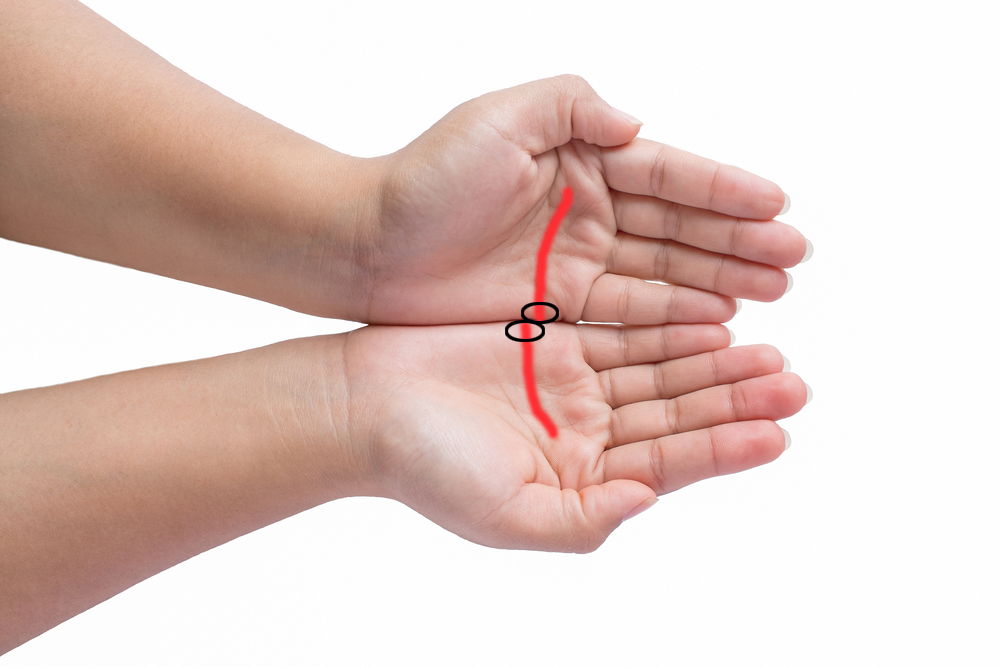 This Is What Your Palms Reveal About Love And Marriage.
Palm reading is an ancient art that can be traced back thousands of years to India where it was rooted in Hindu astrology and first mentioned in the Chinese book the I Ching. From there it spread all over Asia and Europe, even Aristotle took an interest in it, passing the knowledge on to Alexander the Great. He used it often to judge the character of his military officers by closely reading their palm lines. It must have helped him because in 15 years of nonstop conquest he never lost a single battle.
Palmistry has since endured throughout the ages, these days most people view it as pseudo-science and dismiss it as superstitious beliefs. Part of why people are skeptical towards it is that they don't truly understand it and only know what they see in the media where it has been wrongly portrayed in the many books, films, and TV shows that touch it. If you're further interested in the subject, this video does an excellent job at describing what the main lines and patterns on your hands signify and how to read your palms.
One specific attribute that people often wonder about is the appearance of the first major line on their palms, located right below the base of the fingers. This sharp crease is known as the line of marriage because it can reveal a lot about an individual's relationships and future love life. You can read your own line of marriage here and now, without going to a palm reader, by simply placing your hands together side by side. See if and how your lines of marriage match up, then read about what that means below.
If the lines are the same exact height it signifies that you are a calm, gentle, nurturing person with a solid head on your shoulders. You strongly dislike abrupt, disruptive changes and are most likely to marry a partner who your friends and family like and approve of.
If the line on your right hand is higher than the one on the left it means you are wise beyond your years and are drawn towards older souls. You are free and unconcerned about what others may think of you and see things and people for what they truly are. You don't follow society or others expectations of you and it's likely that you might choose an older partner to settle down with.
If the line on your left hand is higher than the one on the right it means you are strong, self-assertive, and enjoy facing tough challenges head on. The love you want, need, and search for is passionate and torrid. As such, you are attracted to good looking people and chances are you may end up with a younger student or an exotic foreigner.
It's all very fascinating to know that there are hints buried in the palms of your hands which can reveal hidden truths about what your future holds. There's a lot of great information and many more details covered in the video, so check it out and then take a moment to look down at your palms. Closely examine them for how your lines of marriage match up and see what that means. Share this with friends and family, then try reading their palm lines. It's really fun and you may just learn something about them!

*madonna*




Posts

: 1019


Join date

: 14.06.2014



jednom sam se susrela i sa I Ching-om. jedna frendica koja se intenzivno bavila astrologijom imala je knjigu i jednu smo večer dogovorile bacanje novčića ( ako se dobro sjećam ). mislim da je donekle i bilo točno. ne sjećam se, bilo je davno.

a u astrologiju vjerujem otkad mi je jedna žena kazala da oni ( pravi astrolozi ) ne proriču budućnost već da u skladu sa stečenim znanjem i vještinama baratanja podacima tumače položaj zvijezda u određenom trenutku u budučnosti ( sadašnjosti i prošlosti ).

dakle, daju nam smjernice ponašanja odnosno mogu nam olakšati daljnji hod kroz život i donošenje odluka.

*madonna*




Posts

: 1019


Join date

: 14.06.2014



spomenuh baba vangu? ....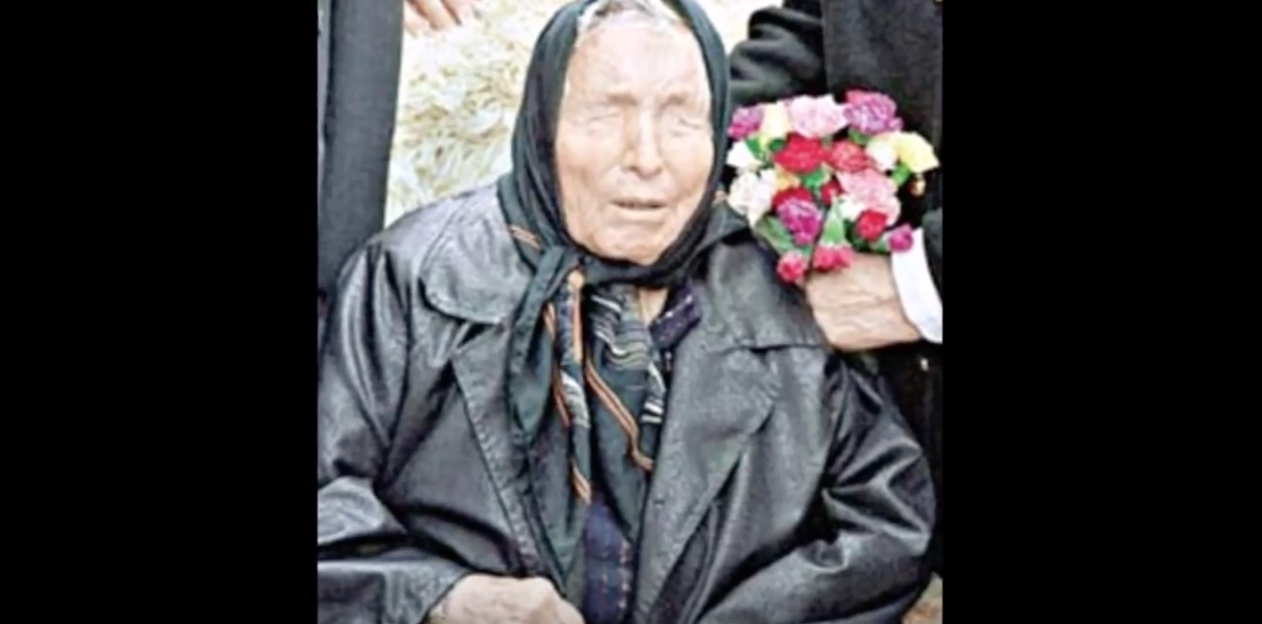 Baba Vanga is a blind Bulgarian mystic who is believed to have predicted a number of historic events, many of which have since happened all around the world. Even though she died at age 85 in 1996, her legendary prophetic visionary powers have lived on. Among other things, she foretold of the 9/11 terrorist attacks, the 2004 Christmas tsunami, global warming, and the election of Barack Obama. The success rate for her predictions is said to be as high as 85% and now news of what she had to say about 2016 is making headlines.
According to Baba Vanga, Europe will be invaded by Muslim extremists and the continent as we know it will "cease to exist" by the end of 2016. Specifically, she said that the "[Extremists] would use chemical warfare against Europeans" and that a "great Muslim war" would take place. She predicted that the war would start off with the Arab Spring and mainly take place in Syria before ending with the establishment of a caliphate by 2043, featuring Rome at its center.
The grim vision is not as far fetched as it was originally seen to be. The Arab Spring has passed, Syria remains war torn, and in the last year alone ISIS has continued to grow and expand across parts of the Middle East and North Africa. All of this has happened despite the West's best efforts to contain the threat ISIS poses and allied countries including the US, France, Britain, and Russia have dropped thousands of bombs on targets. Many European countries are under constant threat alerts from extremists and alarm over the belief that ISIS is planning a chemical attack has recently been raised.
If Baba Vangas's predictions do come true, they will be the latest of a series of visions that the "Nostradamus of the Balkans" has foretold of. In the 1950's she talked about the polar ice caps melting and how "cold regions will become warm." Decades later, climates are changing and global warming has taken hold. In 1989 she said America would be attacked by "two steel birds" which many see as a symbolic reference to the two planes that were hijacked and crashed into the Twin Towers on 9/11. In addition, she also predicted correctly that the 44th president of the USA would be African American and Barack Obama was elected. However, she also claimed he would be the last president our country will see and that a huge, disastrous economic crisis will emerge when he is leaving office. He will fail at unifying the country and long lingering disagreements between the north and south will boil over, resulting in a country completely divided. In light of all that has happened, and what is currently going on across the world, the possibility of any one of these predictions coming true is real and scary. Hopefully she got it wrong and better things will come to light in 2016.

*madonna*




Posts

: 1019


Join date

: 14.06.2014



The horizontal or curved lines that separate the palm of the hand and the rest of the arm are the bracelet wrist lines that are also known as Rascette lines. These lines can have several meanings related to ones' health to their prosperity and fame. According to Metaphysics Knowledge, the number of bracelets also represents the longevity of your life. The more bracelets you have, the longer you will live. If the first bracelet is clearly marked and unbroken indicates 23 to 28 years of life while the second bracelet represents 46 to 56 years of life. The third bracelet line that appears on the wrist represents 69 to 84 years of life, and the fourth represents more than 84 years of life. Very few people have the forth bracelet line. The most common number of bracelets is usually two to three. Now take a moment, look at your wrist and count your bracelets. How many are there? Count Your Bracelet Lines On the Wrist… How Many Here's What It Means! The first wrist line is regarded as the most important bracelet. According to Metaphysics Knowledge, a clear and deep line indicates that the person is in good health and is physically fit. If the first line is poorly formed and somewhat unclear, it indicates that one is indulgent and reckless. The first bracelet line can also represent a particular health problem. Women: If their first line curves upwards into the base of the palm or if it is in broken links this may signify gynecological problems – difficulty in giving birth or conceiving, absent menses. Men: If their first line curves upwards into the base of the palm or if it is in broken links this may indicate that there may be problems with the prostate, urinary or reproductive problems. The second wrist line usually indicates the wealth, prosperity and happiness of an individual. The Rascette would appear straight, in a single line without any gaps or chain links. The third wrist line indicates the name and fame of the individual's life. If the line is straight and without any gaps or chains also indicates that the person is influential. The fourth wrist line is considered a parallel of the third Bracelet Line and usually favors and strengthens it ( via worldtruth.tv ). READ MORE:
http://www.disclose.tv/news/count_your_bracelet_lines_on_the_wrist_how_many_heres_what_it_means/126259?utm_content=buffer82a36&utm_medium=social&utm_source=facebook.com&utm_campaign=buffer

*madonna*




Posts

: 1019


Join date

: 14.06.2014



Kaže Jung da kak se dogovoriš, tak ti je
Ako tebi npr., slijetanje ptice na prozor znači dolazak dobrih vijesti, onda će ti tako i biti, ukoliko ti znači nešto suprotno, onda će ti pak opet tako biti.

Buffy




Posts

: 1877


Join date

: 03.06.2014



Iskreno, vise me ne zadovoljava mjerljiv svijet ili realnost koju nam opisuju prirodne znanosti, vec trazim nesto vise od toga. Razumijem da postoje i fenomeni koji (barem trenutno) izmicu nekakvom zdravorazumskom pa i znanstvenom pogledu i ponekad mi se pricinja da se glavnina svega odvija unutar mene same. Kao da razlicita zbivanja zapravo uopce nisu izvanjska, iako ih po navici ondje smjestamo, vec izviru iz nas samih. Zato mislim i da vecim dijelom uspjesnost takvih proricateljskih metoda jest u sinkronicitetu.
Buffy je napisao/la:Kaže Jung da kak se dogovoriš, tak ti je

Ako tebi npr., slijetanje ptice na prozor znači dolazak dobrih vijesti, onda će ti tako i biti, ukoliko ti znači nešto suprotno, onda će ti pak opet tako biti.
jebes te Jungove teoreme i postulate kad ne funkcioniraju u praxi. npr. kad me svrbi lijevi dlan to znaci da ce bit para ali nigdje para nema.

---
Permissions in this forum:
Ne moľeą
odgovarati na postove.